UBCR news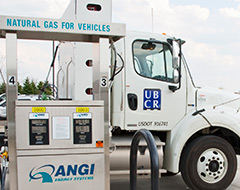 UBCR's entire truck fleet now runs on Compressed Natural Gas (CNG), saving fuel and resources.
Read more about our decision to switch our fleet to operate on CNG.
Welcome!
UBCR is a key player in the successful Michigan beverage container deposit system. Michigan's system has an unprecedented recovery rate of 91%, the highest in the nation.
UBCR's role in the deposit system is to collect, transport and process empty beverage containers for Michigan's largest retailers. UBCR is the exclusive pick-up agent for the Michigan Soft Drink Association and the Michigan Beer and Wine Wholesalers Association, picking up more than 100 million cases from 600+ stores for more than 100 wholesalers.
Cleaner and safer for stores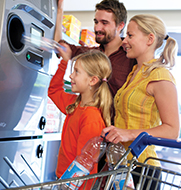 Retailers save time and money, and enjoy cleaner and safer back room storage and sorting.
Better Record-keeping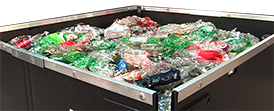 The system has been designed with accurate and precise record-keeping and accounting of deposit material, allowing greater control of scrap material for distributors.
A Better Environment
The Michigan Beverage Container Deposit System enables numerous environmental benefits for all Michigan citizens:
• fewer carbon emissions
• cleaner roads, parks and beaches
• less traffic on roadways
Here you can create the content that will be used within the module.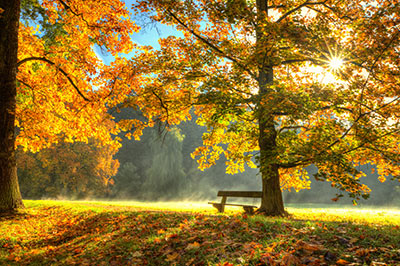 The UBCR Advantage
Find how partnering with UBCR will benefit you.
Keep Michigan First
Find how Michigan's beverage Container Recycling System works, and why it's the most effective in the nation.